How Does a Pack-Out Work After a Property Disaster?
9/18/2023 (Permalink)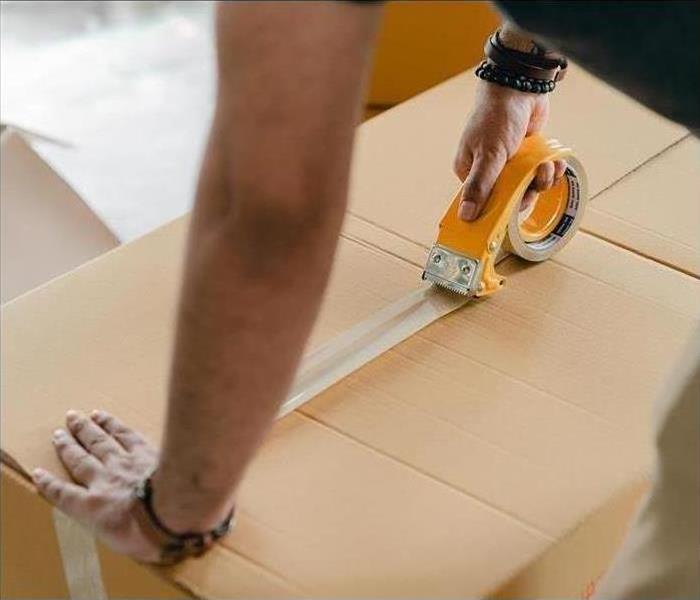 Our pack-ins are tailored to original records so that your space looks "Like it never even happened."
Move-Outs/Pack-Outs
If your home requires extensive restoration or cleaning after water or mold damage, SERVPRO Franchise Professionals can conduct an organized, efficient pack-out of the affected area. Pack-out will provide several benefits such as a quicker remodeling process and protection of your items from potential damage.
By itemizing, recording, and relocating your contents to a secure location, the pack-out will provide several benefits, including:
A quicker remodeling process.
Protecting items from potential damage.
Provide extensive restoration to contents.
Protecting contents from further on-site damage.
The pack-out process usually consists of six steps:
Video and photograph the job site.
Perform an initial scope & job estimate.
Electronically inventory items.
Pack, tag, inventory, and sort clean and claim items.
Move to a warehouse, clean, deodorize, and repack.
Claim list suggestions from the customer.
Pack-in: Move items back to the customer's property after remodel.
When restoration is completed, SERVPRO will work with you to coordinate the move-in/pack-in according to your needs. Our pack-ins are tailored to original records so that your space looks "Like it never even happened."
Keep in mind:
After the initial inspection, we will let you know whether or not an item can be restored. You will find that most items can be brought to preloss condition. All contents will be inspected and any pre-existing damage will be documented before being packed out and restored. Our electronic documentation helps to estimate the losses and facilitates the filing of your insurance claim.
When the transportation begins, items will be loaded and secured in a covered box truck using pads and the appropriate packing protocols.
Small items will be individually wrapped in paper, boxed, labeled, and inventoried. This includes kitchen utensils, dishes, pots, storage containers, etc.
Large items like upholstery and wooden furniture will be carefully inspected, often using high-intensity light to detect all damages that existed before the disaster.
In some cases, affected items are cleaned in place to prevent acidic residues from causing any further damage.
If an item does not require packing out, it will be secured and protected while structural repairs are made to the property.
The restoration process is constantly monitored and you will be informed of the status of your claim before the items are ready to be sent back to your property.
You will receive a copy of every inventory sheet with noted preexisting damage.
SERVPRO processes and returns contents as quickly and conveniently as possible while caring for your items as if they were our own. Contact SERVPRO of Carson City, Douglas County, South Lake Tahoe, Reno East, Lyon & Storey Counties after a disaster to make sure you are getting the best care!