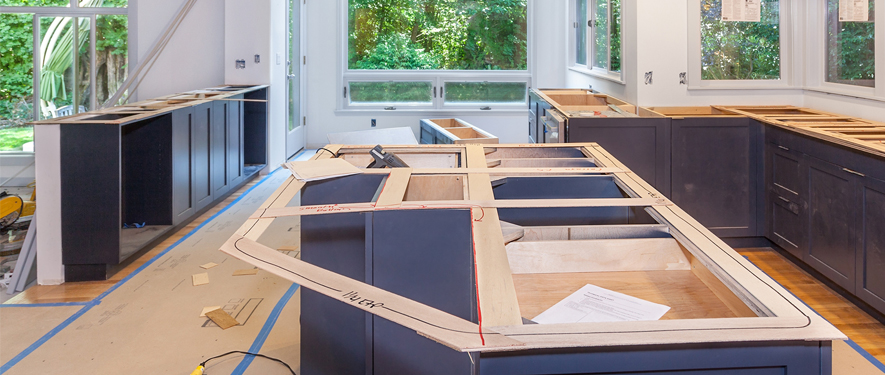 Construction Services, Building and Remodeling Services
Our build back and reconstruction services come from the experience of our franchise owner John Allen. As a licensed commercial and residential contractor, our team can offer nearly two decades of construction experience to help you return your property to its original condition quickly. With build back services, our franchise can offer a comprehensive approach to restoration and remediation work, making each step seamless towards the successfully restored home or business.
As the same team that handles the mitigation for your property when you must grapple with a disaster, having the experience and skill sets of licensed contractors can help to make this initial step more effective by offering immediate board up service. We ensure that restoration can begin more efficiently as well by significantly decreasing wait times to rebuild or remodel damaged areas. We can work with adjusters and simply move the restoration on to the rebuilding stage without missing a beat.
Here are just some of the reconstruction services SERVPRO offers:
Drywall repair and installation
Floor repair and replacement
Kitchen and bath installation and remodeling
Cabinet and trim replacement
Insulation installation
Ceiling repair
Fixture replacement
Painting
Board Up
Carpet Repair and Installation
Document Drying
Dry Cleaning
Drywall Installation
Drywall Removal
Electrical
Electronics Restoration
Fine Art Restoration
Furniture Restoration
General Contracting
Hardwood Floor Repair
HVAC Services
Linoleum Floor Repair
Marble Floor Repair
Move Out
Painting
Plumbing
Portable Power
Roof Tarp
Roofing Services
Temporary Fencing
Temporary Warehouse Space
Tile Floor Repair
Tree Removal